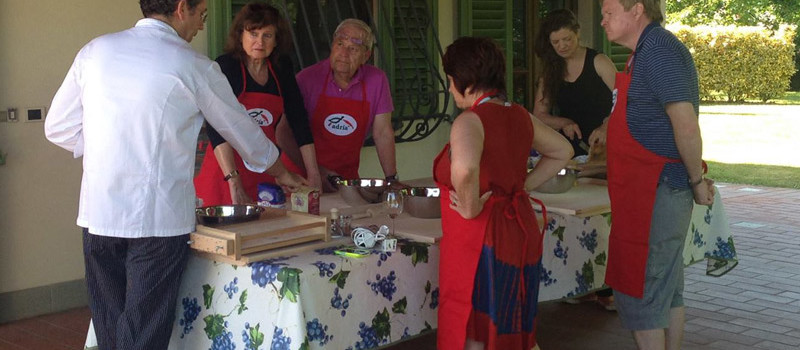 Fantastic 5-star property
What a truly incredible place this is.
A small group (5 adults) went for a week with our 2 dogs to celebrate my husband's and I 10th anniversary.
Stefano was always quick to respond to our queries prior to our visit and was just as quick when we were on site.
The Villa is stunning with every possible amenity you could wish for.
The pasta making class was a hoot and I am no longer intimidated to try making pasta at home.
The dogs had the best vacation of their lives running around what seemed an endless (and totally fenced in) yard.
We enjoyed exploring some of the nearby villages, had two wonderful meals at Benito's in town and did a bit of hiking in the nearby forests.
Perhaps the best part was our final night and the celebration of our anniversary in which Fabrizio came to cook.
We had an outstanding meal with some fantastic wines — it really was perfection and we won't soon forget our 10th anniversary.
Everyone had a great time and have said this vacation was like a dream.
Well, we loved it so much we've already booked our return visit.
Thanks so much to Stefano for sharing this incredible place in a gorgeous part of Tuscany.
Michelle & Paul, U.S.A.