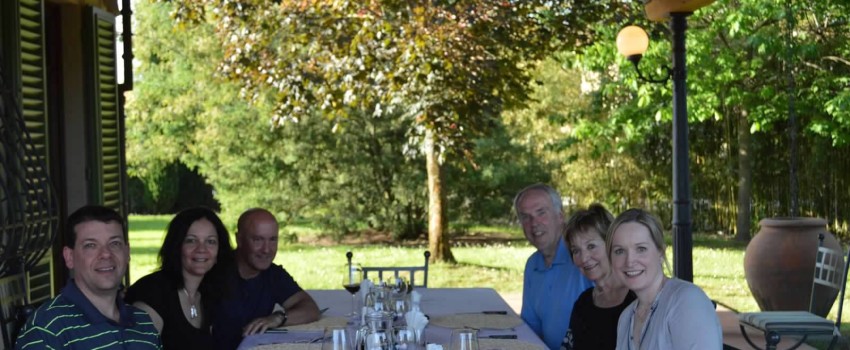 A Five Star Villa!
We highly recommend Villa Colombai!
We had a group of 10 people, including toddlers, teenagers, middle aged and retired people, and there was something for everyone. We all had a fantastic stay!
The layout of the villa is just great and it is very clean. The outdoor area and pool for adults and children is perfect, and the property is very safe for kids to run around with lots to do.
Stefano was so accomodating and friendly, and was there for anything we needed. He even personally took some of us on a wine tour and it was the experience of a lifetime.
Also the location is great, and we were able to drive quickly to Pisa and then took the train into Florence (train station is real easy drive and plenty of parking). If we had more days we could have explored so much more and many more hill towns within a quick drive.
We would definitely stay here again, and highly recommend this villa to anyone that wants to stay in Tuscany and explore!
Jim & Carrie, U.S.A.